About Our Wholesale Division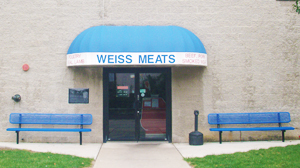 Wholesale clients have different needs than retail clients, so we have a separate division to service you. Whether you're a long time customer, you've just started working with us, or you haven't tried us yet, you won't find another company like ours.
One thing that's always the same is our commitment to providing you with the service and value you deserve. If you're used to dealing with huge supply companies located in distant corners of the country, you'll find our attention to the little things, and our conscious choice to do things the traditional way refreshing.
At Weiss Meats, you'll get to talk to a person when you call - someone who understands your needs, challenges and busy schedule - someone who wants to help.
We hold firm to the idea that service, quality, and personal attention shouldn't be considered "old fashioned" values.