Wholesale Team - Gary Gouza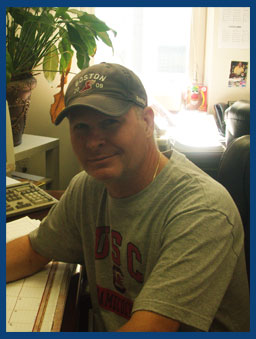 Email Gary: ggouza@weissmeats.com
Gary has been a member of the Weiss Meats team for over 10 years. He says that he feels lucky to work for a company that sells products he believes in and enjoys. "It's a great place to work," Gary says. "I think what I like best is that the owners treat their employees like family and their customers like friends."
Gary spends his working hours taking care of client requests and doing his best to make their busy days easier. When not in the office, he enjoys golfing, eating and running. In fact, Gary has run 8 marathons including the Boston Marathon, which he has completed twice.
Your favorite things about working for Weiss Meats:
Interacting with my customers and the team.
Most common question you get and the answer:
Do you have any hot sausage? Yes, we make it fresh every day.
Favorite products at Weiss Meats:
I can't narrow it down to one. I've tried almost everything we sell and it's all great!
One thing you'd like to tell all of your customers:
We appreciate you shopping with us. We do our best to make sure that your order is always perfect, and we appreciate your business very much!